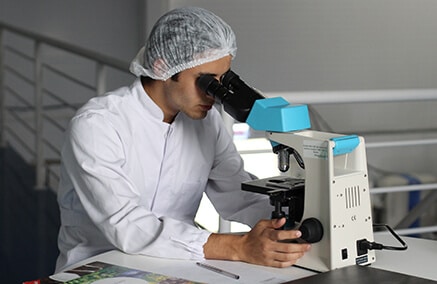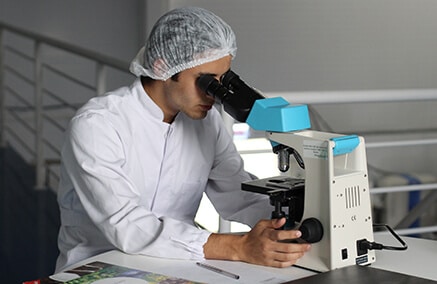 DNA Forensics Laboratory an ISO 9001 : 2015 certified company is a private DNA testing company that specializes in offering reliable, accurate and confidential testing services to both the private and public sectors all over the world. Our testing lab is NABL, ISO 15189:2012 AND ILAC/MRA – ILAC mutual recognition arrangement certified.
We offer a diverse portfolio of DNA testing services to cover a wide range of cases, including paternity DNA test, maternity DNA test, Siblingship DNA Test, paternity trio DNA test, Immigration DNA testing and DNA profiling. In addition, our experienced DNA testing team is able to offer state-of-the-art DNA testing services, enabling us to process a wide variety of samples ranging from saliva to blood.
We are committed to providing a level of professionalism and customer service seldom seen in the DNA testing and other medical services arenas. DNA Forensics Laboratory is one of the largest laboratories in India and providing DNA testing services at various locations of India including Delhi, Chennai, Pune, Hyderabad, Ahmedabad, Jaipur, Kolkata, Bengaluru and many others.
At DNA Forensics Laboratory the quality of our service is of utmost importance. We offer high quality tests through our accredited laboratory that is backed by a team of highly experienced scientists. Our laboratory has performed many DNA tests over the years and therefore we have the necessary experience to handle a wide range of different cases.
Our Top Quality Service Level:
Accuracy is priority: Our expertise and professional makes efforts to provide 100% accurate testing services with an assurance of careful and efficient handling of DNA samples. We follow in-depth procedures in each case, ensuring established quality standards.
Diverse Testing Services: We work rigorously while making a difference in customer's lives through standardization and uniformity. We categorize each test as per the perspective, including the Peace of Mind Tests or Legal cases. We also provide court approved DNA immigration Test at cost effective rates.
Guarantees Strong Decision Making: Our dedicated team has a strong vision and mission to offer clients unsurpassed DNA testing services and enabling them with confident decision making in personal or professional lives. Also, we place a high value on faith that our clients have, which is why, every test is performed under secure working environment.
DNA Forensics Laboratory is the company you can trust and admire. If you have any questions or concerns about which DNA test is correct for you, we invite you to contact our executives at 91 8010177771 or Whatsapp +91 9213177771. We have a full support team that will provide the information you require and guide you to make better decisions regarding our services. On the whole, we value honesty, diversity and teamwork!