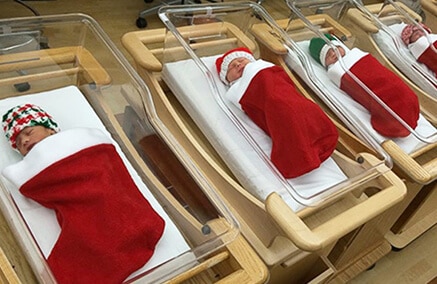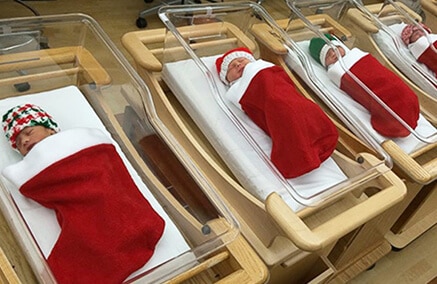 Parenthood is a beautiful experience for a couple. It's a happy time for the families, who just welcomed their new member in the world, but sadly, sometimes babies are swapped at birth. Baby Swap incidences are prevalent today and are quite common news we come up with every now and then a DNA Test for Child Swap cases can help unite the parents with their biological child and bring their joy back.
Now, this evil is not just flourishing randomly. Most of the time, suspects are the families and/or the hospital staff. Hospitals/maternity centers are trying their level best to stop this evil. But, somehow, people are still able to get away with this inhumane act. The good news is that a Baby Swap DNA Test (DNA Test for Child Swap) can help accurately identify the couple's biological child and help them reunite. A Baby Swap DNA Test chiefly constitutes testing the alleged mother's DNA and matching them with the swapped baby's DNA test results. Once the tests show a match, the maternity is established, and the real child's custody is given to the biological parents.
Many times, the child swap cases in the hospitals are due to the hospital staff's negligence. When in doubt, the parents can always go for a DNA Test for Child Swap at the hospital and quickly identify their biological child.
A child receives half of its DNA from either parent. Mitochondrial DNA or mtDNA is transferred to both the male and the female child, giving way to the DNA Test for Child Swap cases. Now, with the introduction of DNA testing in child exchange cases, it has become very easy to determine the true parents.
In the maternity DNA test, a child's DNA is compared with the alleged mother to determine if the child has inherited DNA from the alleged mother.
In the end, we can say that hospital authorities must put in place a transparent system to monitor and strict measures to avoid Child Swap incidents. A clear message should be available for the parents to get a DNA Test for Child Swap in the event of a doubt/dispute of baby swap case.
DNA Test for Child Swap in Hospitals is a boon for parents who have been forced into this type of situation by the ill-intention of others. At DNA Forensics Laboratory Pvt. Ltd., you get an accurate and reliable DNA test for Child Swap in Hospitals.
If you or anyone in your contacts is undergoing such a traumatic event or expecting a baby, a DNA test for Child Swap can save them from troubles and parting from their babies. We are providing Baby Swap DNA Tests all over India.
For any queries or to book a Child Swap DNA test in India, please contact us on +91 8010177771 or WhatsApp us at +91 9213177771.
Our customer service representatives will help you with all types of information about a DNA Test for Child Swap cases in Hospitals. You can also book a Baby Swap DNA Test by talking to them.
Summary
Author Rating





Brand Name
Product Name
DNA Test for Child Swap in Hospitals
Price
Product Availability