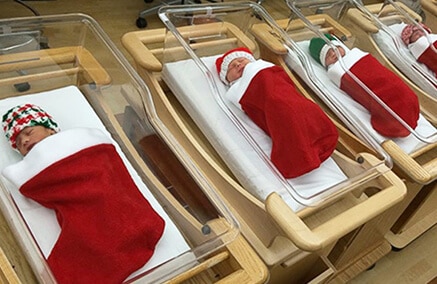 Being a parent and caring for a child is a wonderful experience in everyone's life. But it's a sad fact that sometimes babies are swapped at birth. A baby exchange is happening all over the world and nowadays this is pretty common news that appears in newspapers and other media. Many times, suspects are members of the family or hospital staff. But now, it can be detected by performing a simple DNA test of the future baby with an alleged mother.
Sometimes Child swapped cases in the hospital is due to miscommunication from hospital staff to parents and this creates a doubt in their mind.
Now, with the introduction of DNA testing in child exchange cases, it has become very easy to determine the true parents.
In the maternity DNA test, a child's DNA is compared with the alleged mother to determine if the child has inherited DNA from the alleged mother. A child inherits about half of the chromosomes of both parents. All mitochondrial genes are inherited only from the mother. Thus, a child receives just over half of the mother's genes and less than half of the father.
In the end, we can say that hospital authorities must put in place a transparent system to monitor all these things closely. A transparent system will be able to stop this kind of misshaping and unethical practices. A clear guideline should be available for DNA testing in the event of a dispute. So this problem can be solved very easily without so many legal commitments.
At DNA Forensics Laboratory, we always ensure the accuracy of all tests, especially DNA tests for the swapping of children in hospitals.
What will happen if a doubt forces you to think that it is really my child or that it has been exchanged at the hospital with another? Contact Us or Just dial our helpline no: +91 8010177771or WhatsApp us at: +91 9213177771 and our customer representatives will help you in resolving your issues by providing effective DNA testing services.
Summary
Author Rating





Brand Name
Product Name
DNA Test for Child Swap in Hospitals
Price
Product Availability