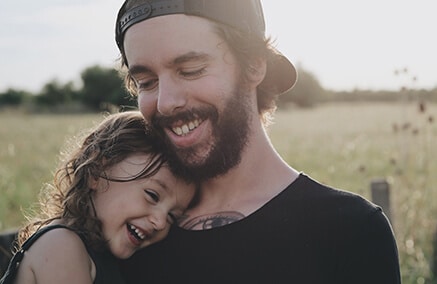 A paternity test is a type of DNA test used to establish the relationship between the father and a child. The test involves sample collection from the two individuals involved–the biological father and child–which are analyzed to determine if they both are genetically related or not.
Paternity DNA test is incredibly accurate in determining the father of a child because of the nature of human DNA. The unique genes of each individual are directly encoded in their DNA and are transmitted from both parents. Paternity DNA testing allows us to identify whether or not two individuals share a similar DNA sequence, which then allows us to determine whether the two individuals are biologically related.
At, DNA Forensics Laboratory, we make sure that all samples are not contaminated and that the results of your DNA test are confidential. We follow the strict industry standards and the appropriate system so that you can be sure that your results are perfectly accurate. Our DNA paternity testing services comply with legal guidelines and make it an ideal option for court-ordered litigation in custody litigation or other legal matters.
Some of the most common reasons people require paternity DNA tests including:
Confirming the biological father of the child
Helps in attaining child support and child custody
Asserting right to inherit
Immigration purpose
Legal parenthood disputes, court orders and adoption
Other personal reasons
We assist our clients in a wide range of DNA testing in addition to paternity DNA testing, including maternity DNA testing, immigration DNA testing, siblings DNA testing, ancestry DNA testing and many more.
We provide home paternity testing kit for sample collection and the DNA test is performed on a buccal (mouth) swab by rubbing gently on the inside of the applicant's cheek to collect a saliva sample. We use simple, painless method of sample collection procedure and can be performed easily on children and adults alike. We provide your DNA test results within 3-5 working days via e-mail and courier after your samples are received in our testing lab.
The DNA test is one of the most reliable ways to establish paternity. Whether you need a paternity test to ensure peace of mind or legal issues, you can trust on DNA Forensics Laboratory for fast, accurate results at an affordable price. We understand the importance of the results or your paternity DNA test that is why we take great care to ensure accuracy at every step of the process.
For further queries, please Contact us or call our helpline no: +91 8010177771. You can also do a live chat with our customer executives or WhatsApp us at: +91 9213177771.
Summary
Author Rating





Brand Name
Product Name
Price
Product Availability