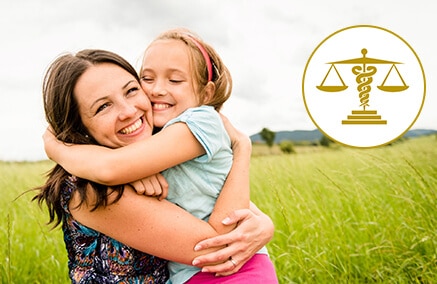 The Maternity DNA Test determines whether a woman is the biological mother of a child or not. A Legal maternity DNA test is an accurate and reliable method to establish the biological relationship between mother and child with court-admissible reports. The sampling procedure for a Court-Admissible Maternity test or Legal Maternity DNA Test involves collecting buccal swab samples from the child and the alleged mother. The sampling is done in the judge's presence or a court-appointed representative for the admissibility of a Legal Maternity DNA test in the court.
DNA Forensics Laboratory Pvt. Ltd. (DFL) offers 100% accurate and reliable DNA tests for courts, including a Legal Maternity DNA Test in India. Our testing facility is NABL certified and complies with the ISO/IEC 17025 standards. For one's peace of mind, a regular Maternity DNA Test is sufficient. However, at times, one may require to prove the maternal relationship in court for certain legal matters. Under such a circumstance, a Legal Maternity DNA Test is needed. People often need this test to prove maternity in court for child support, insurance, marital disputes, other legal disputes, and various other purposes. Our results for a Legal Maternity DNA Test and all other tests are 100% accurate and reliable with a 99.9% probability for inclusion or a 100 % for exclusion of maternity.
Uses of a Legal Maternity DNA Test

When an adopted child and the mother are together and wish to confirm their biological relationship

When a mother who conceived by in vitro fertilization would like to confirm that the right embryo was implanted

When a family or hospital staff fears that a baby has been accidentally changed in the hospital nursery
A legal maternity DNA test works by comparing the child's genetic profile with that of the presumed mother.

A Legal Maternity DNA Test is conducted upon a court order following the standards and maintaining Chain-of-Custody.
If you want more information on a Legal Maternity DNA Test in India, contact us on +91 8010177771 or WhatsApp on +91 9213177771
Summary
Author Rating





Brand Name
Product Name
Court Approved Maternity DNA Test
Price
Product Availability