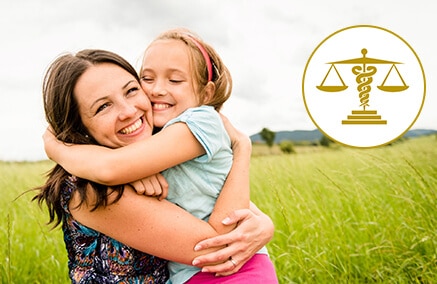 Maternity DNA Test determines whether a particular woman is the biological mother of a child or not. Legal maternity test is the most accurate method known to date to confirm or dispel doubts about a biological relationship between mother and child. This procedure involves collecting and examining the DNA of a small sample of body fluid or tissue from a child and the expectant mother.
DNA Forensics Laboratory Private Limited offers technical accuracy and the highest probabilities for DNA tests. Our testing DNA lab is NABL certified and accredited according to ISO/IEC 17025 standards. Our legal maternity tests are fully court-approved and provide a conclusive and accurate result for DNA testing between an alleged mother and her children. Families often need these results to prove their maternity in court, in child care or support situations, for insurance purposes, to change their name or to benefit from social security. Our maternity tests are 100% accurate and will establish maternity with a 99.9% probability or higher.
A legal maternity test is useful in different situations:
When an adopted child and his / her mother are together and wish to confirm their biological relationship
When a mother who conceived by in vitro fertilization would like to confirm that the right embryo was implanted
When a family or hospital staff fears that a baby has been accidentally changed in the hospital nursery
A legal maternity test works in much the same way as a legal paternity test. The child's genetic profile is compared to that of the presumed mother and a DNA expert examines the profiles to look for evidence of mother-to-child DNA transmission.
Maternity DNA Testing in legal cases is conducted upon approval from the honorable courts as per government norms. Contact us or Call us today at: +91 8010177771 or WhatsApp +91 9213177771 to discuss your problems for resolving your DNA test issues. We provide advice and support to all clients throughout the evidence review, testing and expert witness service process.
Summary
Author Rating





Brand Name
Product Name
Court Approved Maternity DNA Test
Price
Product Availability