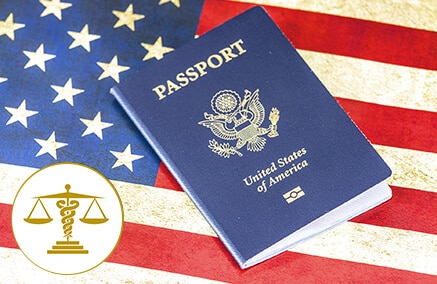 DNA testing is becoming an increasingly common way of establishing relationships for immigration purposes and is considered the most accurate way to determine if two people are related.
But countries have adopted different laws, policies, and practices that allow immigration related procedures which are closely coordinated with the embassies worldwide. Moreover, the Legal Immigration DNA Tests presents a biological definition of family as a determinant of parenthood in the context of family reunification that is inconsistent with the psychosocial definition used in provincial family laws.
To establish a biological relationship between a child and an alleged parent, a DNA test is performed. All DNA testing performed by DNA Forensics Laboratory Private Limited for immigration purposes is under the strict direction of the court to ensure that legal tests of the chain of custody are conducted. Our testing lab is Ministry of justice (U.K), CLIA (Clinical Laboratory Improvement Amendments), ANAB (ANSI-ASQ National Accreditation Board), NATA (National Association of Testing Authorities of Australia) and AABB (American Association of Blood Banks) accredited to conduct embassy approved DNA tests for immigration applications.
We have been acknowledged for most accurate and affordable Legal DNA Immigration Test services. Our test results can create an authentic base in paternity, maternity, sibling-ship, or grandparent biological relationship for immigration purposes. We provide a personalized consultation by our professionals who will guide you through the testing process taking into account the complete verification and accuracy.
Our majority of clients ask to take a DNA immigration legal test when the main documentation provided by them does not guarantee biological relationships. We provide accurate and reliable immigration DNA test results and these results are validated worldwide by all Immigration Agencies such as USA, UK, Canada, Australia, Portugal, Spain, Dubai and many more countries.
We provide specialized Legal Immigration DNA testing services in India and works with immigration agencies, embassies, petitioners and beneficiaries. Our prices are much lower than UK and can arrange sample collection from India as well as abroad.
For further information on Legal immigration DNA test please contact us or feel free to call us at: +91 9891167771 or whatsapp at 9213177771.
Summary
Author Rating





Brand Name
Product Name
Court approved Immigration DNA Test
Price
Product Availability